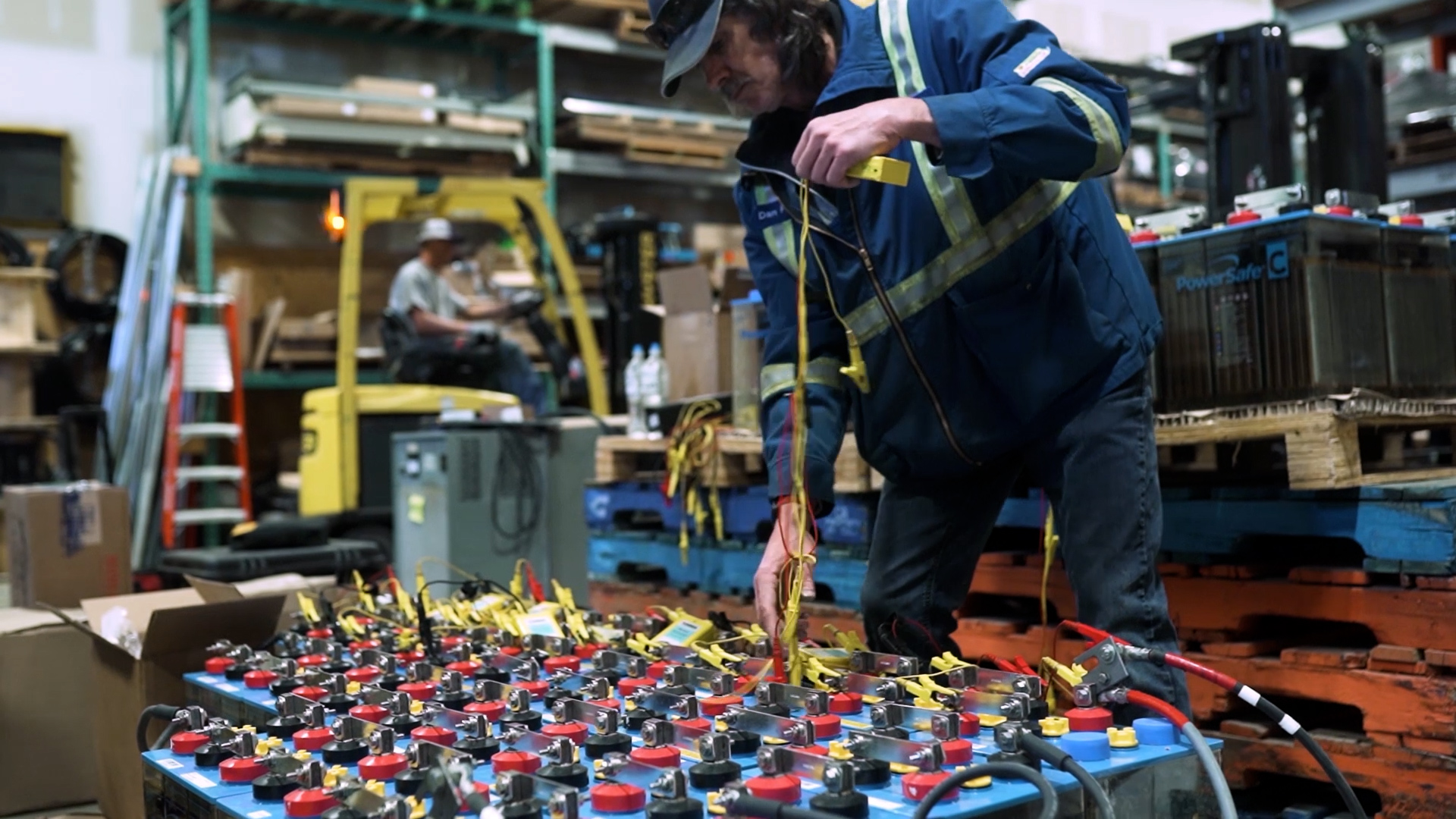 Battery Electric carries a wide assortment of battery power products. We carry a complete line of rechargeable batteries to accommodate almost any industrial application, local or remote, indoor or outdoor. We offer battery sales and services including installation, removal, packaging, transportation, performance testing and disposal of all our batteries. We offer environmentally-friendly custom Cabinetry & Racking, realistic solar solutions as well as world class UPS's (Uninterruptible Power Systems) and Inverters assuring you a reliable source of power for sensitive equipment ranging from compact, to heavy industrial applications (650VA to 375kVA). To keep your Standby Power Batteries fully charged, Battery Electric offers an exclusive line of dependable float chargers and related equipment. All our equipment is CSA or CUL approved and guaranteed to ensure your complete protection, all at a very competitive cost.
To order, print out the order form, fill it out and fax it back to us or contact us.
We maintain a fully stocked warehouse, providing our customers the fastest delivery possible – 80% of all orders are shipped same or next day.
We believe in supporting what we sell.
To receive technical support, simply fill out our service form and fax it to us or contact us and you will receive a response in a timely manner.